07.26.2023 / 11:50 AM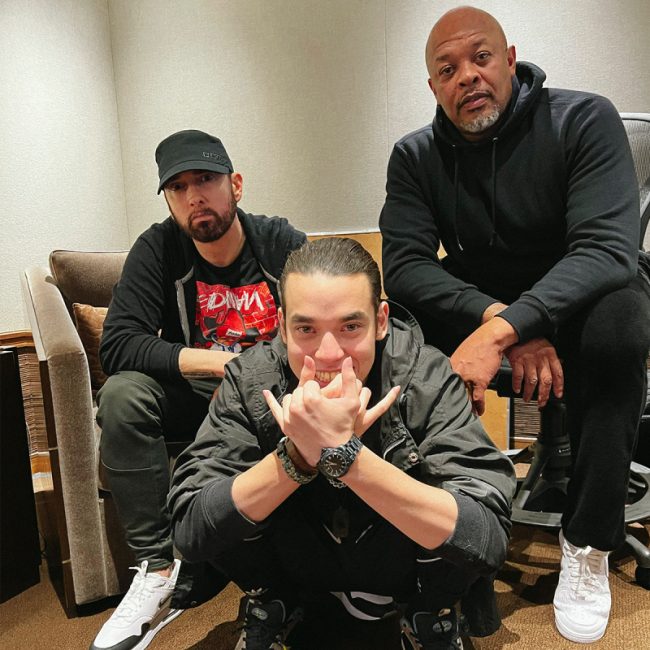 EZ MIL SIGNS TO SHADY RECORDS/AFTERMATH ENTERTAINMENT/INTERSCOPE RECORDS
Welcome EZ Mil to the Shady Records family! Shady, Aftermath and Interscope partner once again signing EZ Mil to all 3 labels. His next project DU4LI7Y: REDUX drops August 11th!. Read all the details below.
July 26th, 2023 – Santa Monica, CA –Today, Las Vegas' Ez Mil announces his signing to Shady Records/Aftermath Entertainment/Interscope Records. He joins the likes of 50 Cent as only a few of the artists signed to directly to all three labels. The singer-songwriter-producer-rapper also reveals the release date DU4LI7Y: REDUX (Virgin Music), the forthcoming deluxe edition of his 2022 LP. The project, which is set to drop on August 11, includes "Realest", an intense new single featuring Eminem, who first heard Ez Mil's music online and brought him to Dr. Dre, resulting in the co-sign.
Powered by lithe, expressive vocals, dexterous raps and songwriting know-how, Ez Mil's latest level up is the product of talent, hard work and a keen knowledge of his own audience — in this case, that crowd happened to include Slim Shady himself. In February, Ez Mil released the video for his DU4LI7Y single "Up Down" on Virgin Music. Noting the similarities in their percussive flows, Em fans quickly picked up on the new release. About a month later, Eminem heard the song, and Ez Mil drove from Vegas to Los Angeles where he met Dre and Em for the first time. From there, Ez and Eminem stayed in contact and recorded "Realest," a certified showcase of rap acrobatics.
For the track, the two bludgeon a pulsing beat with a barrage of multisyllabic rhyme schemes and the sorts of quippy wordplay that made Shady a legend. Now, having signed Ez Mil to his label, along with Dr. Dre's Aftermath Entertainment and Interscope, Em's in position to help push Ez to the same heights. Some of that work involved curating DU4LI7Y: REDUX, which will be Ez Mil's final release on Virgin Music.
As a Shady/Aftermath/Interscope artist, Ez Mil is one with one of the music world's great triumvirates. For his part, Eminem used endlessly personal songwriting and caustic wit to become one of the most defining artists in American pop culture. Before him, Dr. Dre pioneered the sound of West Coast hip-hop twice, first as a member of the seminal group N.W.A., and a few years later by infusing street music with soulful melodies to soundtrack a new generation of low-riding cool. Together, Eminem and Dr. Dre have made timeless music. They co-signed 50 Cent in 2002, whose music broke Billboard records while crystallizing him as a rap immortal. Building off the work of Virgin, Ez is poised to let his singing-rapping talent help him follow in those footsteps. Today is the first step.
"We've never been out there signing a lot of artists, and one of the great things about how we built Shady is how selective we've been," commented Eminem. "And it's even rarer that Dre and I sign something together – but I heard Ez's music and was like, 'this is really special" so I took it to Dre. We both agreed it would be a great fit and we wanted to work with him right on the spot."
Dr. Dre added, "I'm really only interested in working on shit that sounds different from anything else going on out there, and only then if I feel I can really bring something to it. Em played me Ez and I had that feeling…that thing that happens when we both know we've found something special. And that was it….let's get to work."
More News