05.08.2014 / 03:34 PM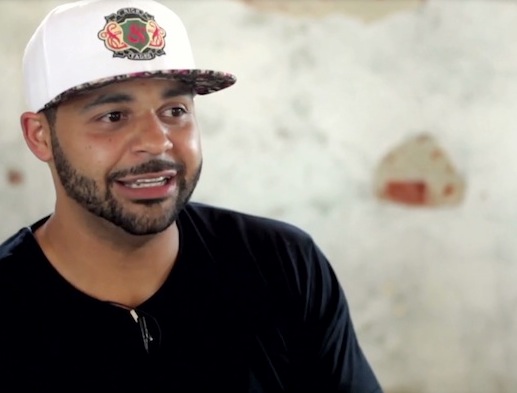 Joell Ortiz Shares the Stories Behind his 11 Best Verses
Joell Ortiz sits down with XXL to discuss the stories behind his 11 favorite verses.  Read more after the jump.
"When critics pondered hip-hop's future back in 2007, Joell Ortiz responded with a barrage of punchlines linked together on a resounding track titled "Hip-Hop." The song has since become an anthem for the genre and one of the most pivotal moments in Ortiz's career.
Every single line that he has written down means something to him, and the 2008 XXL Freshman can now boast a catalogue filled with thought-provoking lyrics that inspire cheers at concerts and countless comments on YouTube. Whether he's flexing on a freestyle or responding to a demoralizing diss track, Ortiz is out to assault the airwaves, whether on a solo track or standing tall alongside his Slaughterhouse cohorts Royca Da 5'9″, Crooked I and Joe Budden. With a solo album, House Slippers, and two Slaughterhouse projects—a mixtape, House Rules, due out any day, and a third group album executive produced by Just Blaze—all on the horizon, the hard-hitting Brooklyn MC broke down 11 of his most lyrical tracks, telling the stories behind each."
Read the full story by Christopher Harris here.
More News