09.24.2014 / 04:42 PM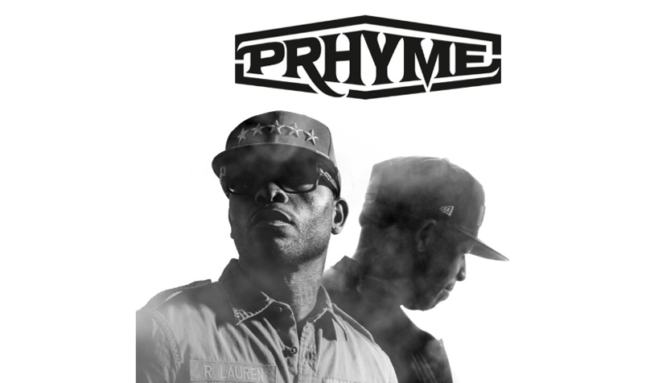 INTERVIEW: Royce Da 5'9″ Talks Album Details with XXL
Royce Da 5'9″ discusses PRhyme LP details, SHADYXV, and more with XXL. Read more after the jump. Preemo and Nickel Nine have shared exclusively with XXL that they're putting out their first official full-length collaboration LP, set to drop sometime this year. Featuring the likes of Killer Mike, Jay Electronica, Common, Ab-Soul, ScHoolboy Q, Slaughterhouse, Mac Miller and Dwele for the LP, the duo are planning to go big or go home with the project.
"I want people to appreciate the fact that we didn't compromise in lieu of the environment. In order to try to change the way that people digest music, we had to take a leap of faith," says Royce. DJ Premier adds, "The bar has to be high. For this album to be another body of work and another chapter for both of our lives." Get more info on the album here.
On Total Slaughter:
Well Total Slaughter, man. It morphed into what it is now so fast. It started out as just an idea; we were all overseas, I think we were opening up for some Em shows, some festival shows or something. But we were just all on the bus just brainstorming, and once we got back to New York it kinda just took shape. And it was something originally that was supposed to live online. 'Cause we all fans of the sport.
On SHADYXV:
I don't know much about it. The way that they roll things out over there they kind of keep everything kinda tight lipped. They're a lot like Apple over there. I know that there's a piece of work that they're putting out, they're calling it a compilation, and there's gonna be music that was released before to commemorate that first release, and then there's gonna be new music. That's all I know.
On new music from Bad Meets Evil:
Yes, I have been working with Em. There's gonna be a wide mixture; I think everything is supposed to tie in to exactly what the label embodies, which is Slaughterhouse, Yelawolf, Bad Meets Evil, D12, and I think that's it.  Read the full interview here.
More News