11.18.2014 / 03:05 PM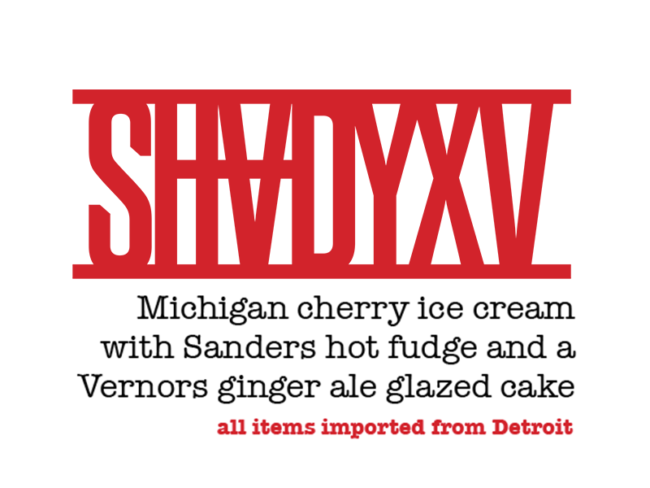 SHADYXV X Mikey Likes It! Ice Cream
Celebrate 15 years with us at Mikey Likes It! in NYC, where we will be enjoying our very own SHADYXV ice cream. More after the jump.
I scream. Ice cream! Here come the chainsaws and. . . Flavor?
On November 24th in NYC's Lower East Side, come join Shady Records hip-hop supergroup Slaughterhouse at Mikey Likes It! as they premiere their new bespoke flavor, SHADYXV.
SHADYXV is Michigan cherry ice cream with Sanders hot fudge and a Vernors ginger ale glazed cake. All of the items are imported from Detroit. The flavor was created to commemorate the 15th anniversary of Eminem's Shady Records and it was inspired by Shady Records Detroit roots and NYC business headquarters. Also, it celebrates the the release of SHADYXV, the new 2-disc set featuring all new music from Eminem, Slaughterhouse, Yelawolf and many more as well as the label's greatest hits.
Come join guest scoopers Slaughterhouse as they serve up this bespoke flavor on Monday, November 24th 4-8pm EST.
More News