07.14.2015 / 11:37 AM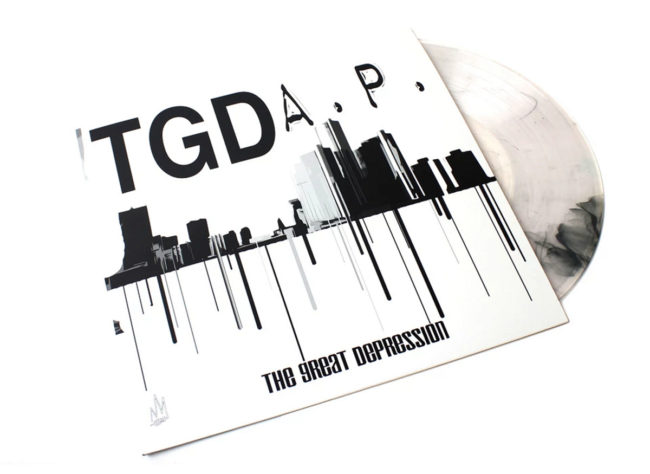 DENAUN PORTER – THE GREAT DEPRESSION A.P.
Mr. Porter joins forces with Fat Beats to release his first commercially released instrumental album, The Great Depression A.P., available on vinyl on 7/24.
Grammy award wining producer, Mr. Porter, joins forces with Fatbeats to release "The Great Depression A.P." his first commercially released instrumental album, containing 17 rare musical gems created during the years 2006-2008. This period represents the passage of dark depression, emotional isolation, and self imposed exile (After Proof)of Porter. The music created throughout this time span is the sound of Mr. Porter spiraling into himself and away from social interaction, devoid of self love, the elements contained are the vibrations of his loss. "T.D.G A.P." is a unique collection of songs produced during this momentous period and previously shared only with Marvwon and Royce Da 5'9.
Coming off the acclaimed "pOrTeR cHoPs gLaSpEr", a classic re-imagined instrumental EP inspired by works of the great Robert Glasper, "T.G.D A.P." holds steadfast to the "outside-the-box" creations, infused with infectious, signature drums that Mr. Porter is often praised for. Healthy, happy and hopeful, Mr. Porter is determined to embrace the love received from fans and has released this most intimate sharing of a very personal collection.
More News