07.23.2015 / 02:16 PM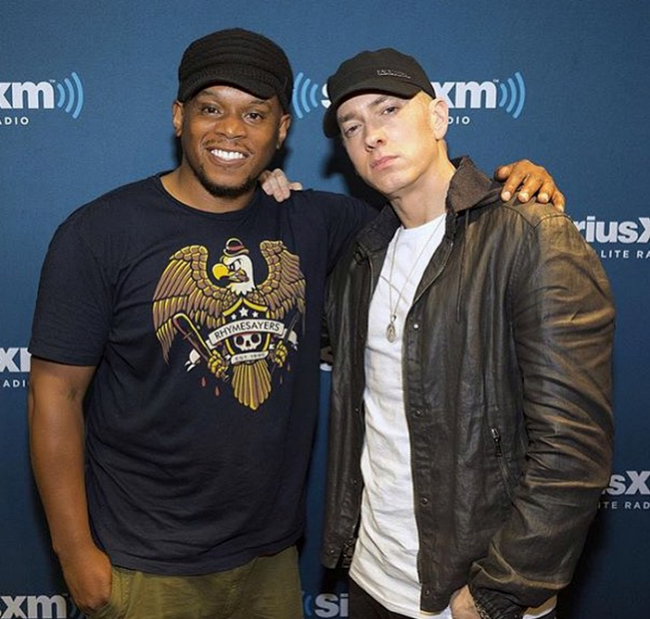 Eminem and Paul Rosenberg Visit Sway in the Morning
Eminem and Paul Rosenberg visit Sway in the Morning, and Em drops a 6 minute acapella freestyle. Stream it after the jump.
GET EXCLUSIVE PRE-ORDER BUNDLES
PRE-ORDER THE SOUNDTRACK ON ITUNES
PRE-ORDER THE SOUNDTRACK ON GOOGLE PLAY
Eminem and Paul Rosenberg visited Sway in the Morning along with Lord Sear to talk all things Southpaw. Eminem discussed his role as executive producer of the soundtrack, some of his history with the film's executive producer Paul Rosenberg, and the pros and cons of Lord Sear's oxygen intake on the air. Oh yeah, and Em left Sway with a 6-minute-plus freestyle that you might want to check out.
Catch the replays on Shade45: Today (7/23) 2pET + during All Out Show at 6pmET, Fri. 7/24 – 2pmET, Sat. 7/25 – 3aET + 9aET, Sun 7/26 – 3aET + 9aET
More News