10.16.2015 / 11:15 AM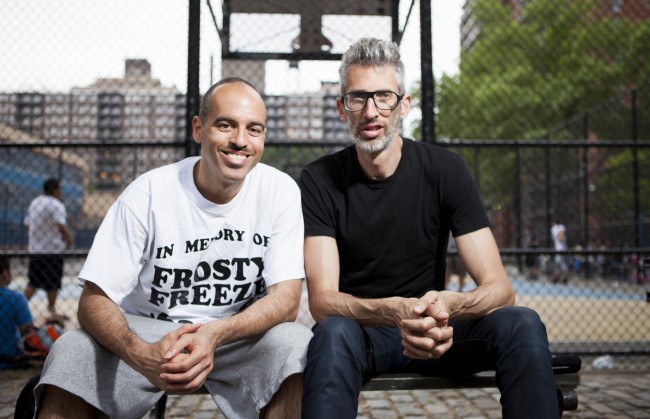 Stretch and Bobbito 25th Anniversary Broadcast on Shade 45
Stretch and Bobbito are celebrating their 25th anniversary and the digital release of their new documentary, Stretch and Bobbito: Radio that Changed Lives.  Listen to the broadcast after the jump.
During the 1990s, Stretch and Bobbito introduced the world to an unsigned Nas, Biggie, Wu-Tang, and Big Pun as well as an unknown Jay-Z, Eminem, and the Fugees. The total record sales for all the artists that premiered on their radio show exceed 300 million. The late night program had a cult following in the art/fashion world and prison population as well. All would loyally tune in for the humor just as much for the exclusive tunes. Stretch and Bobbito brought a unique audience together, and created a platform that changed music forever.
This landmark show's first broadcast was October 25, 1990. To celebrate its 25th anniversary, as well as the October 22 digital release of their new documentary STRETCH AND BOBBITO: RADIO THAT CHANGED LIVES, Stretch and Bobbito will return to the airwaves October 20 8pm with a special two-hour broadcast featuring exclusive 1990s archive excerpts, audio previews from their film, DJ sets, in-studio interviews, live phone calls, and surprises guests. Expect the unexpected!
More News