11.25.2016 / 12:22 AM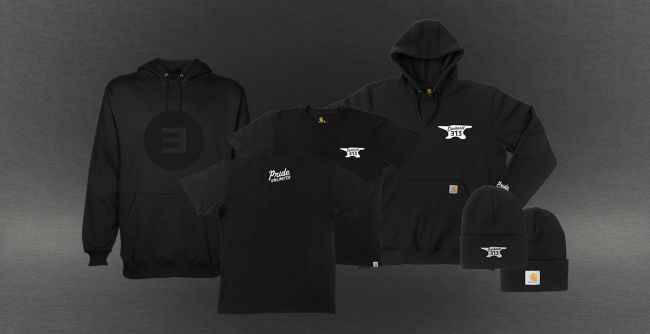 Available Now: 2016 Black Friday Exclusives
Few collaborative efforts are as natural a fit in time, place and sensibility as the joined efforts of Eminem and Carhartt.  Learn more after the jump.
Over the past few years, the Detroit area titans have teamed up to release special edition items and use the proceeds for charitable efforts. This most recent Black Friday collaboration marks the launch of the E13 brand, created to continue the tradition of pride and authenticity born out of this relationship. The first installment of the new brand partnership will premiere online at Eminem dot com and features a hoodie, beanie and t-shirt. This initial limited offering will be available online just this once and in select Carhartt retail stores only at a later date. E13: Pride Unlimited.
All proceeds from this campaign will be donated by the Marshall Mathers Foundation and Carhartt to support the Verses Project, dedicated to fostering literacy through songwriting.
More News