10.14.2017 / 08:31 AM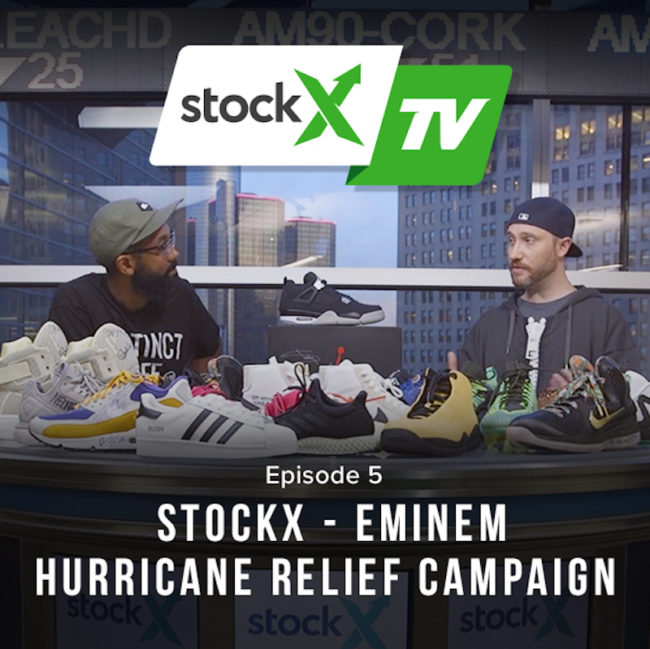 Eminem and StockX Hurricane Relief Results
Eminem donated a pair of his kicks to StockX to raise money for hurricane relief and the results are in. Hit the jump to see how much money he raised

Along with Eminem, celebrities Pharrell Williams, LeBron James, Steph Curry, Snoop Dogg, Karlie Kloss, Mark Wahlberg, and more, donated a total of 17 pairs of sneakers for fans to bid on.
With matching donations from the Marshall Mathers Foundation, plus the match by Parson Xtreme Golf to Team Rubicon, a total of $439,740 was raised for those impacted by hurricanes in Texas, Florida and Puerto Rico.
100% of your donations went directly to the relief efforts of he Greater Houston Community Foundation and Team Rubicon. Watch below for more.
More News