12.15.2017 / 09:55 AM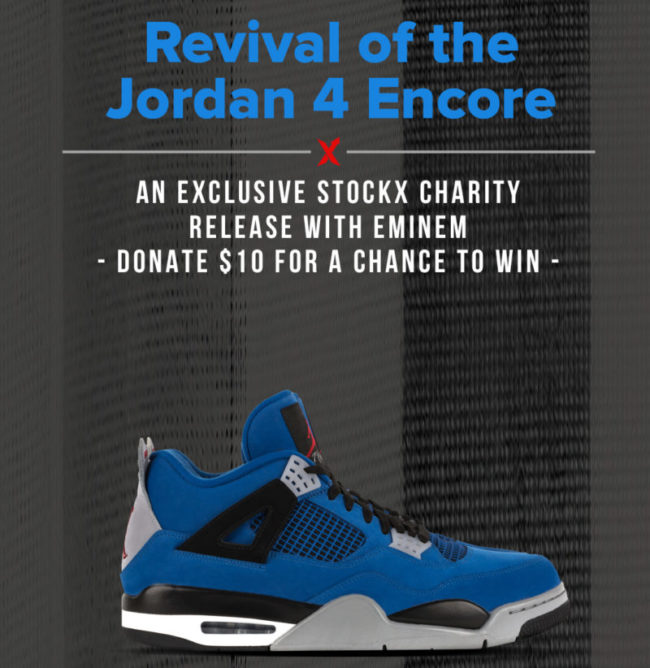 Eminem and MMF Team Up With StockX Again
Eminem is teaming up with StockX again to give you a chance to win the only pair of Jordan 4 Encore (2017) available to the public, and other prizes from Eminem. More after the jump.

All of the net proceeds will be donated to the Marshall Mathers Foundation to help fund Detroit community initiatives.
For every $10 donation made, eligible donors will be entered for a chance to win their choice of nine different prizes, all coming straight from Eminem's personal archives.
More HERE
More News