09.29.2020 / 04:33 PM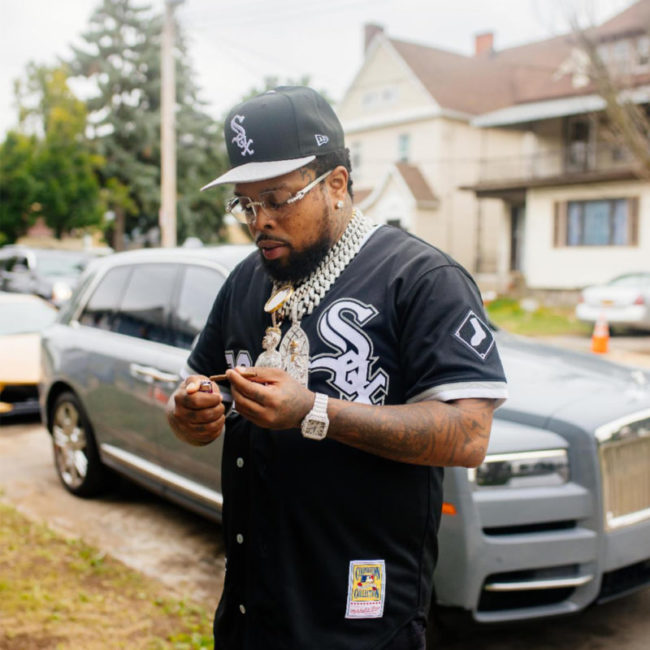 WESTSIDE GUNN ANNOUNCES WHO MADE THE SUNSHINE FOR THIS FRIDAY 10/2 ON SHADY RECORDS
Westside Gunn's Shady Records solo debut is set to release 10/2/20 and includes an all star cast of features & producers. Check the details below.
Westside Gunn has announced album details for his incredibly anticipated Shady Records debut LP Who Made The Sunshine out this Friday, October 2nd. The album will feature the entire Griselda crew in Conway The Machine, Benny The Butcher, Armani Caesar and Boldy James along with Slick Rick, Black Thought, Busta Rhymes, Jadakiss, Smoke DZA, A.A Rashid, Stove God Cooks, Flee Lord, Estee Nack, ElCamino, and Keisha Plum. Production credits on the album include Griselda stalwarts Daringer and Beat Butcher along with Alchemist, Just Blaze, and Conductor Williams. You can find the entire tracklisting below. The album, originally scheduled for a late August release was moved out of respect for the death of DJ Shay – the man who paved the way for Griselda Records and their sound.
Westside Gunn is one of the most prolific artists currently in the game having already turned heads and made waves this year with Pray For Paris. The album garnered widespread critical acclaim, with heavy praise coming from the likes of GQ, Rolling Stone, Pitchfork, The Ringer, Stereogum, NPR to name a few. The album also saw Gunn's entry into Billboard Top 200 for the first time. Three months later Gunn released his FLYGOD Is An Awesome God II mixtape, yet another highpoint for rap in 2019, and another addition to an impeccable discography. Gunn's rap acumen and grind have brought him from the streets of Buffalo, NY to cosigns and deals with two of the biggest and most important rappers of all time; via a deal with Eminem's Shady Records and a management partnership with Jay-Z's Roc Nation, and his drive, determination and vision has established his independent record label, Griselda, as one of the most important and exciting imprints in the culture. Stay tuned for more details on the album coming soon.
Sunshine Intro (ft. A.A. Rashid) prod by Daringer & Beat Butcha
The Butcher and The Blade (ft. Benny The Butcher & Conway The Machine) prod by Daringer & Beat Butcha
Ishkabibble's (ft. Black Thought) prod by Daringer & Beat Butcha
All Praises (ft. Boldy James & Jadakiss) prod by Alchemist
Big Basha's prod by Daringer & Beat Butcha
Liz Loves Luger (ft. Armani Caesar) prod by Alchemist
Ocean Prime (ft. Slick Rick & Busta Rhymes) prod by Daringer & Beat Butcha
Lessie (ft. Keisha Plum) prod by Daringer & Beat Butcha
Frank Murphy (ft. Stove God Cooks, Flee Lord, Estee Nack, ElCamino & Smoke DZA) prod by Conductor Williams
Goodnight (ft. Slick Rick) prod by Daringer & Beat Butcha
98 Sabers (ft. Armani Caesar, Conway The Machine & Benny The Butcher) prod by Just Blaze
More News