05.05.2021 / 12:02 PM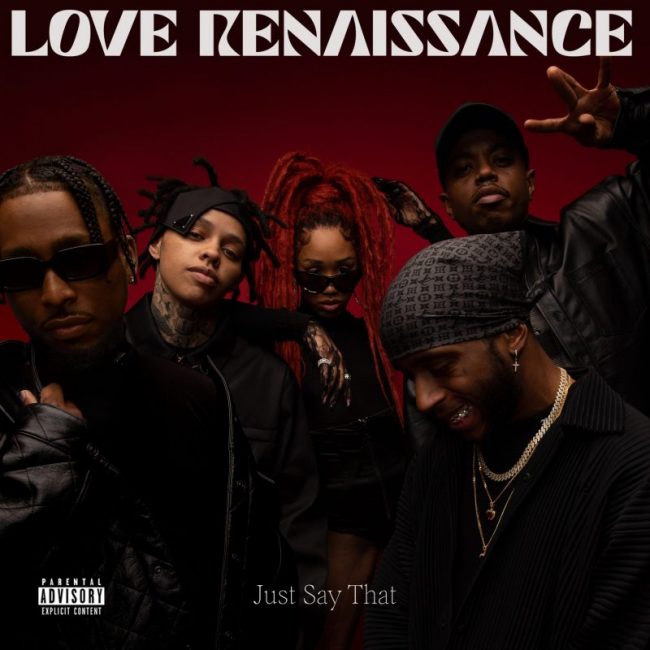 WATCH NOW: THE CYPHER FEAT. WESTSIDE BOOGIE & MORE
LVRN dropped an exclusive cypher for Spotify Singles x RapCaviar collab – featuring Westside Boogie & more.
Spotify's second RapCaviar x Spotify Singles release, and its first-time-ever collab with artists from one collective, is out today.
This newest iteration comes from Atlanta-based label and creative community, Love Renaissance (LVRN), and its suite of artists including 6LACK, Westside Boogie, OMB Bloodbath, BRS Kash, and NoonieVsEverybody, who came together to perform an original freestyle cypher and a new original song.
Side A: "LVRN Cypher – Spotify Singles" (feat. BRS Kash, OMB Bloodbath & NoonieVsEverybody)
Side B: "Just Say That" (feat. OMB Bloodbath & BRS Kash)
Produced by Kitty Ca$h, the LVRN cypher video can be seen on YouTube HERE, with the audio format available on Spotify HERE.
Filmed in Atlanta, the cypher video captures the LVRN crew infiltrating a local bank to take operations into their own hands. The rappers set up shop in all corners of the bank, issuing reparations to customers, while replacing brochures and signs with new slogans like "Turn Your Black Business into Big Black Business." The cypher video strives to empower the Black community while exploring what wealth redistribution in Black and Brown neighborhoods might look like, correcting elements of the traditional banking system that have historically disenfranchised communities of color.
On the collaboration process, LVRN co-founder and Head of A&R Justice Baiden shares, "LVRN's collaboration with RapCaviar happened very organically and highlights the versatile talent on our roster. The seamless blend and dynamic when you hear our artists together is unlike any other. I feel like that comradery is missing in hip-hop today and we have some of the best rappers to showcase that."
Westside Boogie (Shady Records) jokes "It was fun doing the cypher because I am competitive, and I wanted to body every rapper on LVRN even though I love them," while OMB Bloodbath recounts, "I like rapping with LVRN altogether, I loved the bank outfits, and the direction on set, plus the steak and potatoes on set was fire. If the song a hit, they need to just say that."
More News