08.26.2021 / 11:56 PM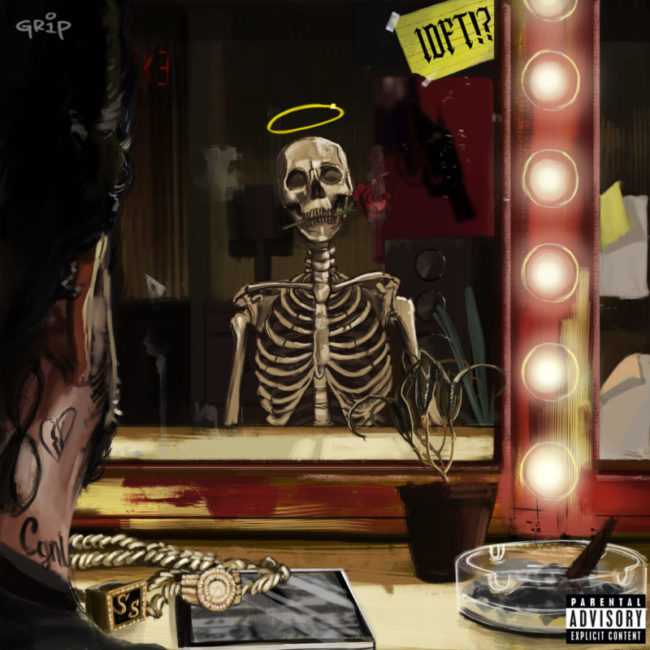 STREAM NOW: GRIP – I DIED FOR THIS!?
GRIP's Shady debut album IDFT!? is out now + available to stream/buy. More below.
Listen + Buy Now:  https://Grip.lnk.to/IDFT
GRIP's unique balance of storytelling and lyrical prowess are put on full display for the rapper's debut album, I Died For This?! on Shady Records. The Atlanta native reminds us not all good stories have happy endings as he navigates his life through two acts on the concept album: the bouts of uncertainty in life and the joys that break apart the static.  
Listen HERE.
GRIP takes listeners on a journey into his life with some of the best artists in hip-hop along for the ride. Tracks like "Pennies….Exit Stage Left!?" and "Hands Up!" take on the perils of the rap industry alongside the traumas of life on the streets. The influence of the rap icons that came before GRIP permeated through "The LOX!" as the rapper totes "Money, Power, Respect" and the soul-stirring "Enem3" with iconic spoken word artist Big Rube who is also known for his work with Outkast. The latter also allows GRIP to showcase his experimental side as he sings about the enemy within.
Throughout I Died For This?!, GRIP also squares up with the best of them as he trades bars on "Walkthrough!" with Eminem and "Placebo" featuring Royce Da 5'9. The album also features stellar singles "Gutter!" and "Momma Told Me!"
Speaking with Pigeons and Planes, GRIP shared his intentions on pulling back the proverbial rap curtain. "It's all about GRIP, GRIP, GRIP. I remember when Snubnose dropped and I wasn't even on the cover of the project," he said. "People were like, "Yeah, but who is GRIP?" So I wanted to give them a little bit of that. And they view it on this huge platform so they know what they're getting, they know who they're getting."
GRIP is leading the next generation of keen and thoughtful storytelling in rap. After the release of 2020 projects Halo and PROBOSCIDEA, GRIP earned a spot on Shady Records in July and recently released his debut track "Gutter" under the label boasting the likes of Westside Boogie plus recent Shady alumni, Griselda's Westside Gunn and Conway the Machine. Label President Paul Rosenberg says, "Grip is the type of artist that brings you into his world and expresses himself through a complete composed body of work. If true album artists in this era are a rare breed- then Grip is a unicorn! We're excited for him to join the Shady Records family"
I Died For This?! Tracklisting  
1. Enter Stage Right 
2. And The Eulogy Read!? Ft. Wiley from Atlanta 
3. Hands Up! 
4. IDFT!? 
5. Momma Told Me! 
6. Placebo ft Royce Da 5'9 
7. Gutter! ft. Wara 
8. JDDTTINT!? ft Dead Cassettes 
9. A Soldier's Story? 
10. Walkthrough! ft Eminem 
11. The Lox! ft. Tate228 
12. Enem3? ft Big Rube 
13. ConMan? 
14. Glenwood Freestyle! 
15. At What Cost? 
16. Patterns? 
17. Pennies….Exit Stage Left!? ft. Kaynellz & Kenny Mason 
More News