09.27.2021 / 08:02 PM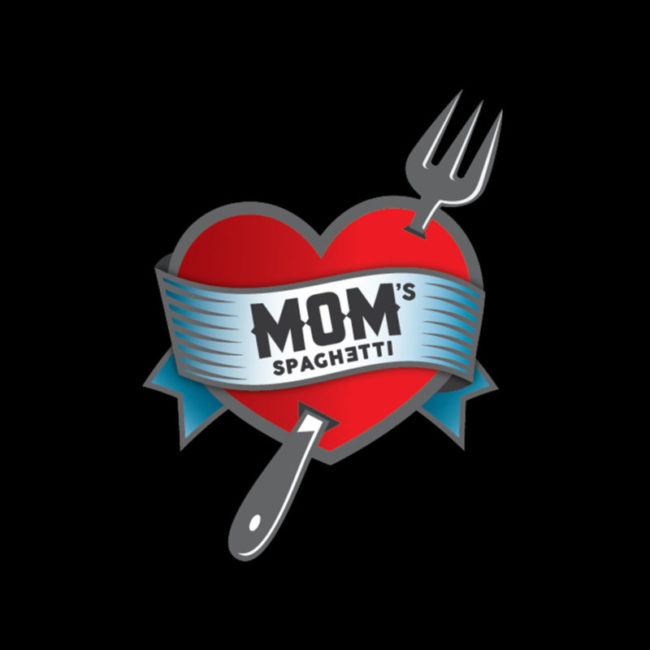 EMINEM'S "MOM'S SPAGHETTI" CONCEPT TO OPEN IN DOWNTOWN DETROIT
Detroit – Moms Spaghetti, it's alllllll ready! Come downtown this Wednesday to the grand opening of the restaurant and upstairs retail store "The Trailer". Read below for all the details.
EMINEM'S "MOM'S SPAGHETTI" CONCEPT TO OPEN PERMANENT LOCATION INSIDE UNION ASSEMBLY RESTAURANT IN DOWNTOWN DETROIT
The Project, Created in Partnership with Union Joints Restaurant Group, Opens on Woodward Avenue across from Comerica Park on September 29
Detroit, MI, September 27, 2021 – Mom's Spaghetti – the concept restaurant featuring menu items centered around the legendary lyric from Eminem's iconic "Lose Yourself" – will be opening a brick-and-mortar location in downtown Detroit, it was announced today. The restaurant, located within the newly-opened Union Assembly restaurant at 2131 Woodward Avenue "in the alley between Union Assembly and The Fillmore," opens for business at 5:00 pm on September 29.
Eminem and his manager Paul Rosenberg partnered with Union Joints restaurant group – with whom they worked on the original project – to create the permanent location. Stans are likely already familiar with Mom's Spaghetti; the concept was launched in 2017 as a pop-up at The Shelter, the iconic music venue at legendary St. Andrew's Hall in Detroit, in conjunction with the release of Eminem's "Revival" album. The pasta pop-up then made intermittent appearances at various Eminem live festival performances and events over the course of the following year including Coachella, Firefly and Governor's Ball. During the pandemic, Shady Records contracted Union Joints to deliver Mom's Spaghetti to frontline caregivers at eight hospitals and to those administering Covid-19 vaccinations at the TCF Center (formerly Cobo Hall) garage in Detroit. Now, Detroiters and those visiting downtown can get their fix of the spaghetti-based menu whenever they are in the area.
"We've had a lot of fun putting this project together with the folks at Union Joints, and the response from fans has been overwhelmingly positive," said Paul Rosenberg, manager for Eminem. "The previous pop-ups were really a test for us to determine whether there was enthusiasm for a regularly-occurring Mom's Spaghetti spot that would be open all year long. We are really pleased to announce the arrival of the walk-up restaurant and adjacent upstairs store, called The Trailer, where fans can experience a uniquely-curated environment and obtain merch and other items from Eminem and his new pasta operation."
Curt Catallo, co-owner, of Union Joints added, "When we were first tapped to create the pop-ups it was an honor for all of us involved. The opportunity to build a permanent location based on an incredibly meta reference was one that everyone at Union Joints, as a Metro Detroit restaurant group, took very seriously. We're proud of the fact that we created a scratch sauce that tastes like it's straight from the jar, and wok-firing the noodles gives it that leftover pasta snap. The walk-up window and small diner-like spot for people to eat add to the feeling that this is a homegrown, DIY experience. And The Trailer retail space that Ann (Stevenson) designed is a nod to Eminem's character in 8 Mile…it's something that belongs in Detroit, and it feels right at home in this space."
Keen-eyed Detroiters may have noticed that Mom's Spaghetti was initially teased with a commercial that ran throughout this past weekend on local television; you can view the spot here. Mom's Spaghetti occupies a small bodega space within Union Assembly. Designed by Ann Stevenson, the space feels as though the rest of the restaurant was built around it… like a longstanding neighborhood holdout that wouldn't budge. Mom's is ordered and served via a walk-up window in the alley with limited customer seating inside next to the bodega space.
September 29 also sees the opening of The Trailer, a dedicated Eminem retail space that's located above the Mom's Spaghetti kitchen. A nod to B. Rabbit's trailer from 8 Mile, the space features Mom's Spaghetti merch, items from the Eminem retail collection (including limited editions and coveted dead stock) and memorabilia from the Eminem archives. Expect drops and rotating stock in this retail space, which is limited to eight Stans at a time.
For more information on Mom's Spaghetti, visit www.momsspaghetti.com or call (313) 888-8388.
More News